Happy holiday's all!
I wanted to write down an update about my current projects, events and developments.
Currently I have a few projects on hold because of commitments at my retail job, I have tried but found it difficult to work around my currently given hours. It's refreshing to take a break actually as I have been sometimes forcing myself to work, results varying. Thankfully as soon as the new year comes around my hours normalize and I can get back to designing projects I love again, and maybe some commissions too? I have got a few ideas lined up and will be able to share soon.
Early next year I am taking part in the GGJ 2019 (Global Game Jam) over at the Arcade Vaults in Cardiff this time around. Should be an exciting time due to the amount of personal growth I made over this year. My plan for this upcoming GGJ is primarily to overcome my mistakes of the previous Jam and work through a list of self-improvements and challenges I set aside since January. The main error I made was appropriately directing scope and vision to the task at hand. For 2019 I hope to scale back my idea and design a core concept first then to add the flashy additions if time is available on the clock, after some research and looking back at my own work throughout the years I believe this to be a good decision. Likewise if my idea isn't selected I will be there to let my teammates know my plans, to help them design with their full potential.
I have got a bunch more events pre-booked this coming year from various Comic-Cons, Confuzzled, board game nights, Tabletop Campaigns with friends and any event that takes my fancy. Whereas last year was all about nudging for improvement I feel this year is now fully embracing and getting out there! Hopefully I will start driving again then there won't be any limits to place I could go (Petrol and Wallet limiting).
A little late into the blog but I wanted to provide a little update about the project I did have on hold before the holidays. Leading up to the beginning of December I went ahead and planned to redesign the Album art of the Yogscast JingleJam smash hit, Neon Musk. Below are the concepts I did manage to complete before retail work became the priority.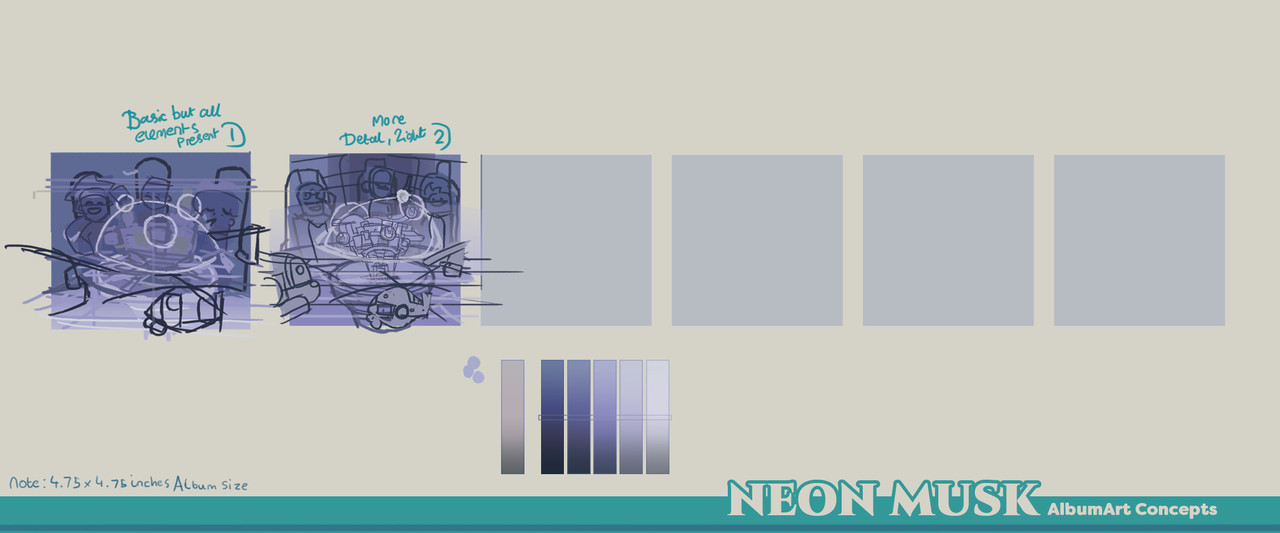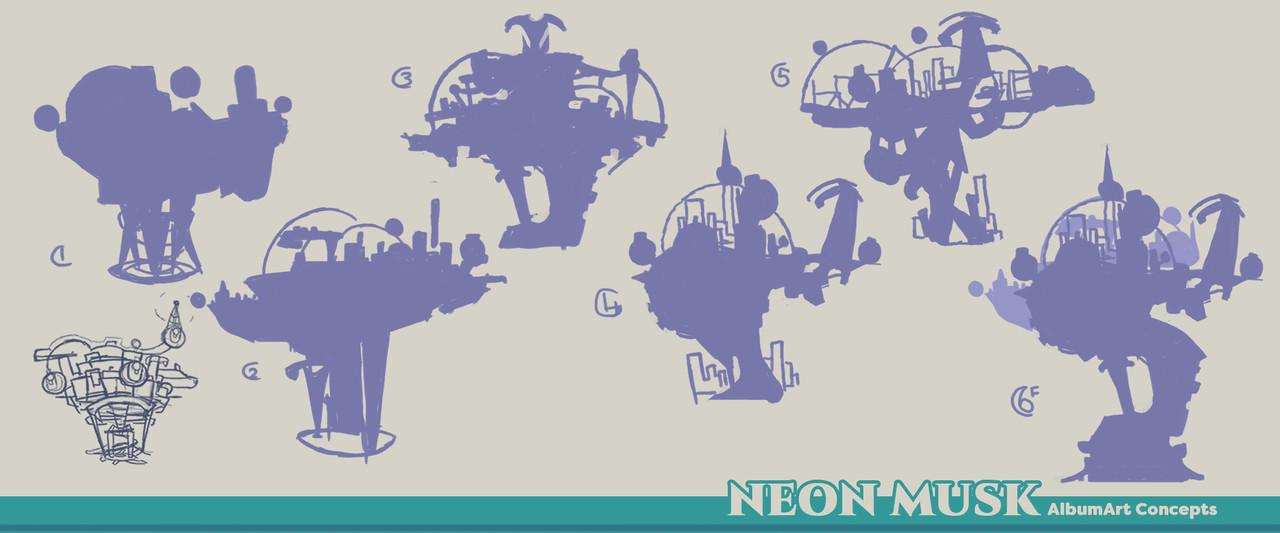 My thought process behind the piece was to expand my portfolio to include more Animation directed design. Designing a multitude of characters, backdrops,vehicles and architecture following ques from the surreal Rock-opera directed by Alex, Ross and Chris (Hat films), creating the the concepts with future animating in mind was a big focus of mine. When the new year comes and goes I will start up the project and perhaps print out into a physical CD complete with booklet inside (I do love it when artists put the effort in to do that). Unlike many ideas I have had in the past this one project has a end goal to reach and doesn't rely on deep backstories and lore, only interpretation. As with my recent piece Throb the goblin I had the core concept already noted down, the only challenge with interpreting using the story beats I had to play with to bring the character to life; the piece ended up to be my favorite piece to create over the year. I will continue to shame more once I feel like I have enough to show off.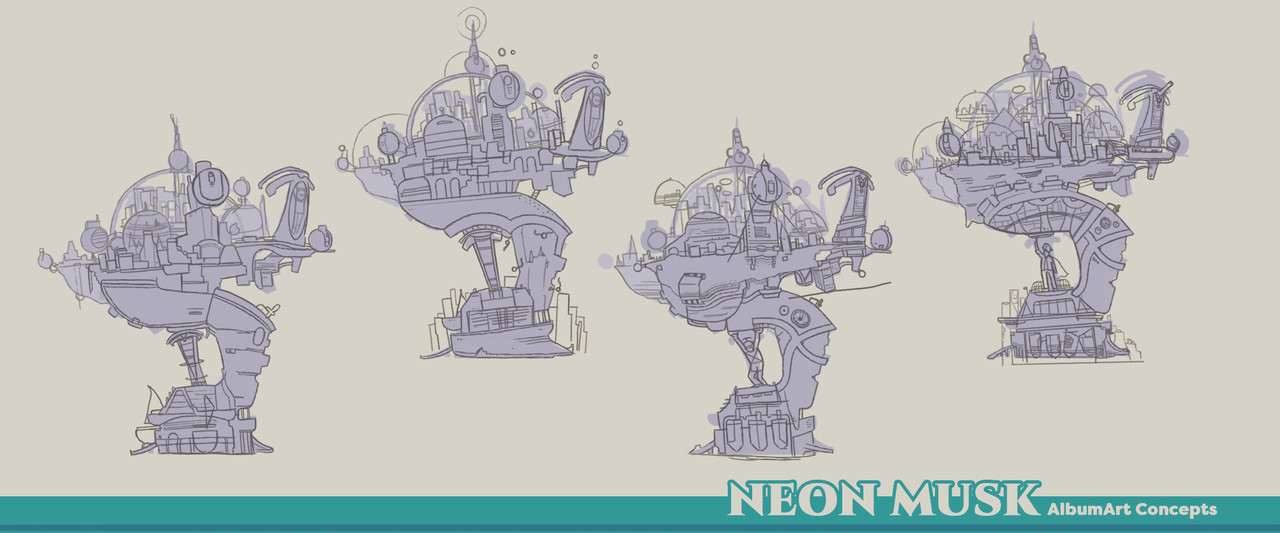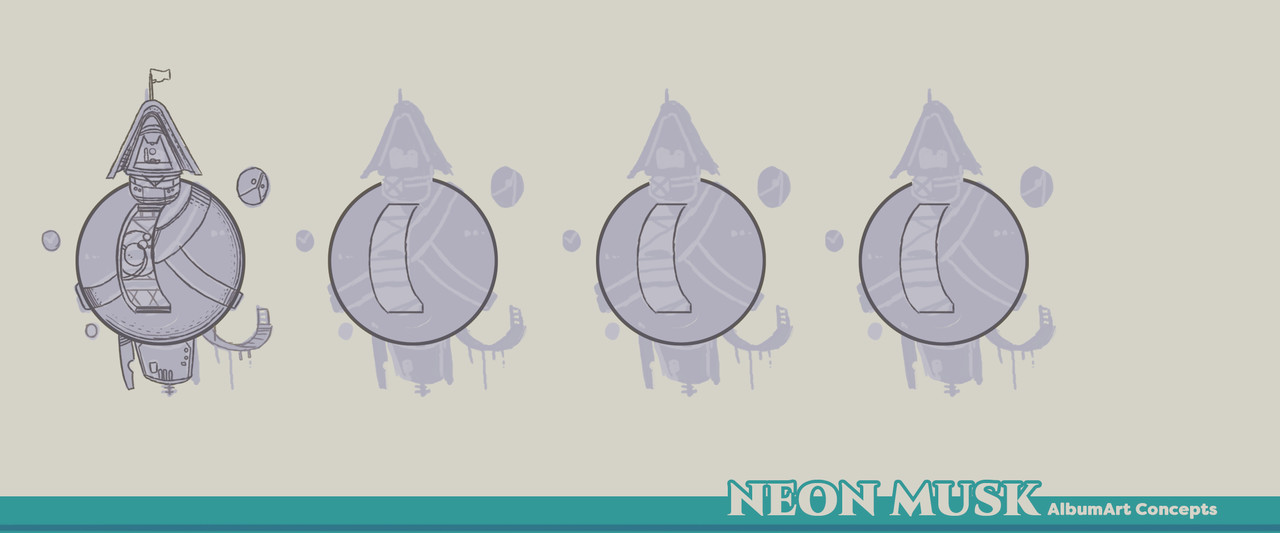 There are a few other projects I plan to do throughout the year 2019 however they are only thoughts and nothing more than a basic idea. They mainly consist of revisits of older works I never really felt were explored to their potential. When I have had time off during the season I have been steadily writing in my notebook, marking plans and jotting down thoughts that would see me practise a particular skill I need to work on. I recall filling out about half a notebook in total over the month of December. One project was an expansion on a character I designed in my third year, won't say which character as i don't want to reveal too much. I found a niche and I'm going to fully explore the concept and see what I may possibly come up with :) 
I don't think I left anything out of this update, it was surely long enough. And so this blog comes to an end, until next time. Dk